Revision total shoulder arthroplasty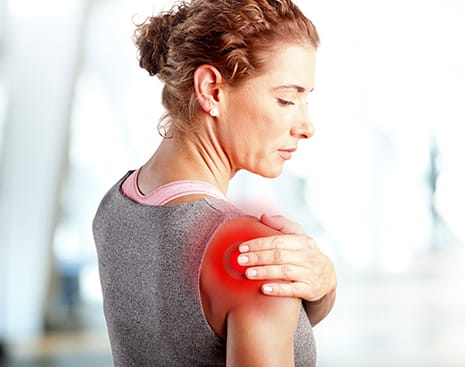 Orthopaedic surgeons at Keck Medicine of USC are specialists in revision total shoulder arthroplasty, a procedure that is relatively uncommon compared with other revision arthroplasties. Most often, patients require a revision shoulder arthroplasty due to infection in the initial prosthesis or loosening of the initial prosthesis.
Surgeons at USC Orthopaedic Surgery are skilled in the management of the challenges of revision total shoulder arthroplasty and have extensive experience with complex cases. Complications of the procedure can include fractures caused by the removal of the initial prosthesis stem and damage to nerves and blood vessels during the prosthesis removal.

Multidisciplinary Care
At Keck Medicine of USC, patients undergoing revision shoulder arthroplasty benefit from multidisciplinary care provided by a team of specialists in infectious disease, vascular surgery and plastic surgery, as necessary. Our surgeons can reconstruct the entire upper arm during the revision procedure, depending on the extent of tissue damage.
When shoulder arthroplasty is being performed, a well-functioning rotator cuff must be intact for a successful outcome. If the damage to the rotator cuff is too severe for repair and seen in the setting of shoulder arthritis, more complex surgical options must be considered. Reverse total shoulder arthroplasty (RTSA) is a special prosthesis used commonly in revision shoulder arthroplasty as well as shoulders with non-functional rotator cuffs. Because of its unique biomechanical properties, the prosthesis allows for restoration of shoulder motion and function in the setting of severe shoulder damage.